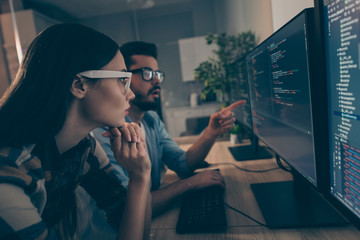 About Kenny Natiss
Kenny Natiss reports that the world of information technology (IT) is constantly evolving as innovative technologies define best practices and strategies within the space. Individuals who are seeking careers in IT, those exploring their needs for services and solutions indicative of the space, and existing IT professionals looking to grow their acumen therefore turn to seasoned veterans of the industry for assistance. These professionals have experience with adapting to technological developments and maintaining skills required to help organizations remain secure, streamlined, and successful.
Kenny Natiss is an IT professional who has dedicated himself to serving as a resource for individuals who would like to learn more about his area of expertise. Kenny realizes that, despite the ubiquity of IT solutions within industry, many are not aware of the contributions that his space makes to various crucial business functions. Through a variety of high-level resources that break down the ins and outs of IT, innovative technology, related services, and more, Kenny Natiss hopes to inspire others to grow their understanding of the space and achieve success.
About Kenny Natiss
Kenny Natiss is an IT professional who has extensive experience in several capacities within the space. Previously, Kenny served as the CTO of Miller Tabak Roberts Securities, LLC and Miller Tabak & Co where he utilized his skills to help these organizations maintain robust technological systems to streamline various processes. For over two decades, Kenny Natiss was the President of Innovative Software Designs where he maintained the strategic vision of the company as it assisted various organizations with a diverse range of IT maintenance and solutions. Kenny's administrative experience in IT set the stage for his future endeavors in the space and he gained essential knowledge on how to effectively lead teams and contribute to strong infrastructures.
Currently, Kenny is the owner of the LCO Group Inc., a New York-based IT services and support firm that has remained an industry leader for over two decades. Kenny's experience at the LCO Group has been defined by a passion for learning, a willingness to teach, and investments in honing IT solutions valuable to organizations within a variety of industries. The services that the organization provides have helped the LCO Group build a reputation as New York City's leading provider of IT services.
Those who have worked with Kenny Natiss speak to his dedication to improving IT solutions to empower businesses to perform their essential functions. As an expert at building teams capable of rising to any challenge the IT field brings them, Kenny is well regarded for his interest in assisting his workforce as they work to reach personal and professional goals within the space. Kenny draws from his experience as an administrator to help motivate his teams as they adapt to the rigors of the IT environment. Clients of Kenny Natiss recognize Kenny's extensive knowledge of IT services. They note how the solutions he offers can be tailored to the needs of an organization and make him an invaluable consultant and business partner. Notably, collaborators speak to how he excels at communicating complex IT processes to those without formal education on the subject and remains dedicated to helping businesses explore their diverse needs for IT solutions.
About the LCO Group
The LCO Group has built a reputation as New York City's number one IT support firm and service provider, offering a range of comprehensive, cost effective methods to manage organizations' IT infrastructure. The firm has over 30 certified engineers available to offer tech support services unrivaled by competition within the tri-state area and continuously works to improve its solutions for the betterment of its clients and partners. Services provided by the LCO Group include security services, PCI and EMV compliance, virtual CTO solutions, NIST compliance, disaster recovery, cloud solutions, mobility, programming services and more. These services allow the organization to serve New York's legal, financial, and real-estate sectors with ease, and the LCO Group has expanded to provide more than just IT services.
Under the leadership of Kenny Natiss, the LCO Group has remained a leader in IT services within the greater NY area. What sets the LCO Group apart from competition within the IT services space is its dedication to a holistic, dynamic, and comprehensive approach to IT and systems management processes. This commitment to excellence within the space empowers the organization to help its clients deploy virtual and cloud based systems, maximize IT infrastructure investments, apply innovative technology, and more to medium sized businesses. Currently, the LCO Group maintains partnerships with tech industry leaders such as Apple, Broadview Networks, Cisco, Microsoft, IBM Corporation, VMWare, and Symantec.
Kenny Natiss's Skills
Kenny Natiss upholds that his skills accumulated over the course of his storied career in IT give him the ability to lead effective teams within the field. Below are a few of Kenny Natiss's skills and areas of expertise.
Disaster Recovery
Managed Services
Programming
VBA
Cyber Security
Back Office Services
Risk Management
Sales Force
Trade Processing Systems
Compliance Systems
Team Building
IT Administration
Virtualization
Network Architecture
Web Applications
Portfolio Management
Microsoft SQL Server
Kenny also maintains that, as an IT professional, he needs to remain up to date on recent advancements in technology and their impact on best practices through frequent certifications. To this point, Kenny is a proponent of seizing additional learning and training opportunities and encourages mentorship and collaboration within his work environments.
More from Kenny Natiss
Kenny Natiss recognizes that, despite the important role that IT plays in businesses across industry, many are not educated on the field, its services, and the many streamlined solutions that it offers for businesses' most pressing technological obstacles. As an IT veteran, Kenny hopes to provide a variety of high-level resources that demystify his area of expertise, giving individuals crucial information about the services he works to provide. Future posts provided by Kenny Natiss will include topics such as methods for building effective IT teams, recent news and developments within the space, and ways that IT professionals can hone their skills and reach success within their respective niches.
Would you like to learn more about IT from an industry leader such as Kenny Natiss of the LGO Group? Check this website frequently for more updates, insights, and news.